Van Gogh: The Immersive Experience has officially opened its doors at 31 15th Street in West Sacramento — and it's been extended until 2023! See the Post-Impressionist painter's greatest works in a 360-degree digital spectacle that feels like stepping into a painting.
The luminous exhibition of Van Gogh's work blends art with technology for a gallery experience like no other. The hour-long visit will take you through informative displays of famous works including  Irises, The Bedroom in Arles, and Starry Night, before culminating in the 20,000-square-foot immersive room.
For this immersive experience, several dozen projectors work in unison to transform the walls around you into a dynamic version of your favorite Van Gogh paintings. You'll have the chance to see every brush stroke in vibrant detail as colors swirl around you to a custom musical score.
You also have the option to explore the paintings via a hyper-realistic VR headset, which takes you on a captivating journey through the Dutch painter's life, mind, and inspiration.
Over 5 million visitors have enjoyed this multisensory exhibit since it began touring in 2017, and we couldn't be more thrilled to see it arrive in Sacramento. USA Today even named it the best immersive experience of 2021, and CNN ranked it in the 12 best immersive experiences in the world.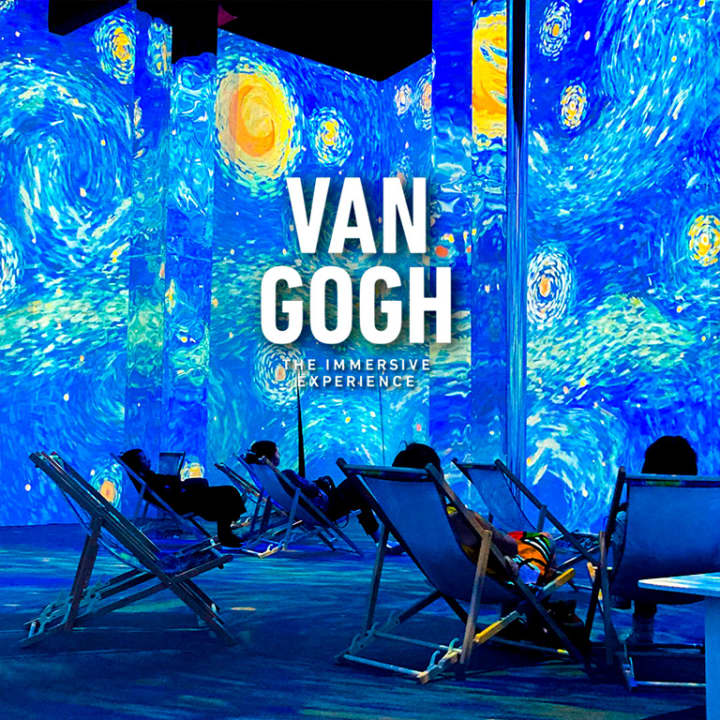 Van Gogh: The Immersive Experience
---