Marveling at Vincent Van Gogh's work is a relaxing experience in itself, but you'll now be able to practice yoga on top of staring in wonder at the impressionist's work. Van Gogh: The Immersive Experience is hosting yoga classes that will transport you to a state of total zen, bringing Van Gogh's work to life in unexpected ways. It's the ideal opportunity to unwind as you take in the artist's oeuvre. 
Let "Gogh" of your stress at these magical classes!
A professional instructor will guide you deeper into your subconscious and body for a well-needed cleanse. From relaxing music to 360-degree digital projections of Van Gogh's paintings, the multisensory elements of the unique practice will anchor you into the present moment. 
As you feel peace and calm wash over you, perhaps you'd like to focus on your yoga technique as well — reaching new stretches and poses you'd never experienced before. 
Yoga at Van Gogh: The Immersive Experience is a welcoming adventure into the world of the impressionist painter that differs from anything else you've seen in the city! Be sure to bring your own yoga mat and water bottle, unless you choose to reserve under the VIP section, in which case you'll get a complimentary yoga mat and bottle of water to take home with you.
Standard admission starts at $40 and VIP admission at $80, with group bundles available as well!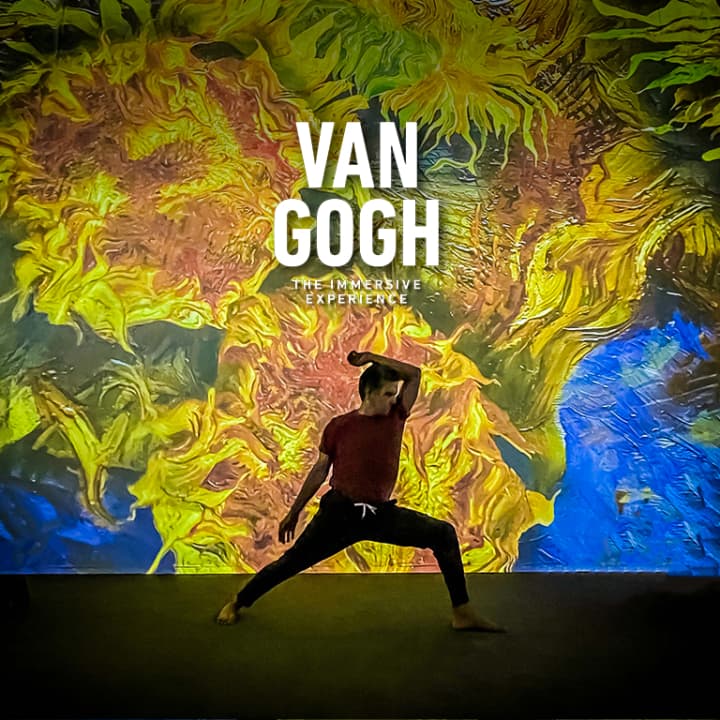 Yoga at Van Gogh: The Immersive Experience
October 21, 2023 8:45 AM
From $36.00
---